Description:
Jurassic Park: Dino Island Idle 3D - Becoming the Ultimate Park Manager online here on Brightygames!
Game Overview: Welcome to "Jurassic Park: Dino Island Idle 3D", where the ancient world meets modern management! As the newly appointed park manager, dive deep into the world of dinosaurs and experience firsthand the magic and challenges of growing these majestic creatures, from the tiniest eggs to towering behemoths.
Key Features:
Dynamic Growth: Start with humble beginnings as you hatch dinosaurs from eggs and nurture them until they become massive wonders, ready to awe visitors.
Thriving Economy: Manage your resources wisely. Make investments in facilities, amenities, and research to attract more visitors and boost your income.
Hybrid Breeding: Dive into the world of genetics and breed unique hybrid dinosaurs to keep the attractions fresh and captivating.
Team Management: No one succeeds alone! Hire assistants, train them, and ensure they're well-compensated to ensure your park runs smoothly.
Strategic Upgrades: Prioritize your park improvements. Each upgrade can make a huge difference from larger enclosures to state-of-the-art viewing platforms.
How to Play:
For PC: Navigate around your park using WASD keys.
Use the mouse to interact with facilities, dinosaurs, and staff.
Access the main menu and dashboard with the mouse, allowing you to make key decisions and upgrades and monitor your park's performance.
For Mobile: Touch and hold on the screen to activate and move the joystick.
Interactive elements can be tapped for various actions like feeding dinosaurs, collecting money, or initiating upgrades.
Special Challenges: While managing the park and ensuring it's profitable, remember these are wild creatures! Occasional challenges will arise - escaped dinosaurs, unpredictable weather, or unsatisfied visitors. How you handle these challenges will determine your success as the best manager in the Jurassic World.
So, gear up, dive into the prehistoric world, and bring to life the most spectacular dino park the world has ever seen! Will you become the most successful park manager in history, or will the challenges of the past prove too overwhelming? Only time, strategy, and your management skills will tell. Don't forget to play other similar HTML5 games and the best 3D games here on Brightygames!
Tags:

dino

dinosaur

dino zoo

prehistoric world

management

bussine

animals

1 player

fun

free

online

boys

game games

jurassic park dino island idle 3d unblocked
Available on: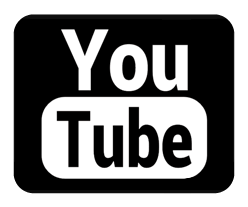 Latest Games Added