Description:
Play Happy Wheels game online unblocked on Brightygames!
Join the crazy fancy forces in the online game Happy Wheels, a physics-based ragdoll platform browser game. Video game creator Jim Bonacci made this game in 2010, and it has many playable characters that drive across different stages in a wide variety of automobiles. Game maps are regularly published on a public server. The game has gained notoriety for the graphic violence it depicts and the sheer volume of user-generated content it generates.
What Is Happy Wheels?
The game Happy Wheels has consistently enjoyed massive popularity. Famous YouTubers like Markiplier released a series of videos in which they freak out and overact while racing through different courses, propelling the game into the mainstream. It's undoubtedly one of the earliest examples of a YouTube game, and its excessive brutality and weird physics have attracted much attention around the turn of the decade. Happy Wheels has roughly 60 levels to finish and many offbeat characters, such as a careless dad who rides on his bike with his son in a baby seat who may or may not be properly strapped. It also has a level editor where users may design their own physics-based challenges.
Happy Wheels Game Feature:
The cartoon violence in Happy Wheels, such as severed limbs and blood spurting from wounds, has become notorious. Find out exactly what your commitment entails. Players themselves make Most Happy Wheels levels. It's easy to skip a level and start with a new perspective. You may also share your levels with the community and play those made by others, thus expanding Happy Wheels' replay value. As is typical with user-submitted levels, the quality will vary. However, there has been no new material added in over a year.
Happy Wheels Tips And Tricks: Generally, those who enjoy playing web games that focus on platforming with physics would enjoy this. The one caveat is that there is a lot of violence, and children can explode, so we don't suggest the game if the kids are easily frightened by such content, but it's fine if they enjoy it.
What Are the Happy Wheels Game Rules?

I had a great time playing it. Steer with the left and right arrow keys, and increase or decrease speed with the up and down arrow keys. You may escape by using the Z key and select additional abilities by pressing the Spacebar, Shift, and Control keys. You'll meet various bizarre individuals and vehicles as you go, giving each game its unique flavour. To keep things fresh, a high-score system has been included; thus, you should try each level several times until you have mastered it. After getting the hang of things, you may use tilt controls to escape harm. Keep your fingers crossed in this
skill game
and
sports games
, and do your best to get the highest score online in this unblocked Happy Wheels game here on Brightygames!
Release Date February 2016
Add on 27 September 2016
Updated 30.03.2023
Tags:

bike

fun

happy

ragdoll racing

wheels

wtf

hoverboard

blood

destroy

unblocked

unblocked games wtf

unblocked games

happy wheels unblocked games 76

play happy wheels game online

happy wheels updated

happy wheels no ads

new happy wheels game
Available on: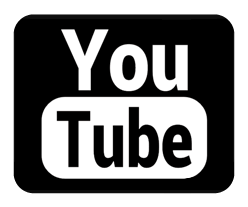 Latest Games Added