Description:
What Is the Hair Challenge Rush game about?
This game offers engaging gameplay through hair challenges and hair racing modes. Employ strategic thinking and utilize efficient methods to achieve success. Gather data on the frequency of your haircuts and examine the resulting hair length. Utilize a ruler to accurately measure the length of your hair and engage in a competition to determine the individual with the longest hair among a group of runners. Please attempt the task.
The game "Hair Challenge" involves players assuming control of a character whose hair may be extended, progressively growing in length as they navigate through several levels of the game. The primary goal is to prevent the occurrence of barriers that have the potential to sever or diminish the length of the hair. In this game, participants accumulate various hair extensions during their journey to increase their hair length, with the ultimate objective of attaining the maximum hair length upon reaching the last stage. The game frequently showcases visually appealing and dynamic visuals, but the difficulty of the levels escalates with advancing gameplay.
The game integrates user-friendly controls with progressively difficult barriers, creating a captivating gaming cycle that engrosses players.
If "Hair Challenge Rush" can be classified as either an upgraded iteration or a derivative version of the game "Hair Challenge," or if it is an entirely new game that draws inspiration from "Hair Challenge," I would suggest consulting the official description of the game or referring to the game's page on the relevant app store for more precise and comprehensive information.
Release Date January 2023
Date Added Chicago Time: 20 September 2023

Content rating
Everyone, Pegi 5

Walkthrough
Check the YouTube video of Hair Challenge Rush gameplay online on Brightygames.com.
Tags:

girls

run

catwalk

hair

grow

agility

avoid

collect

kids

mobile

platformer

running

hair challenge unblocked

hair challenge rush unblocked

mobiles

android

ipad

iphone

touchscreen

table
Available on: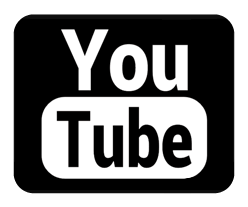 Latest Games Added