Description:
Title: Governor of Poker 3 - Multiplayer Texas Holdem Quest
Description: Step into the boots of a poker prodigy in "Governor of Poker 3," presented by Brightygames, and embark on a thrilling quest through the heart of Texas Holdem territory. This multiplayer extravaganza sets a new standard for free online poker games, blending classic card play with a competitive edge that will have your heart racing.
As you begin your virtual poker career, you'll notice that "Governor of Poker 3" is more than just a game—a vibrant community of like-minded enthusiasts ready to test your bluffing and betting skills. With a seamless blend of strategy and psychology, poker transcends a mere game of chance. It's an art.
Beyond just playing the odds, you'll engage in psychological warfare, reading your opponents' next moves and daring to bluff when the stakes are highest. Will you play it aggressively and control the table, or will you take a defensive stance, waiting for the perfect moment to strike?
The detailed, animated graphics and an authentic soundtrack transport you to the world where poker reigns supreme. With every win, you'll feel the rush of ascending towards becoming the most revered Texas Hold'em star on Brightygames. And remember, your journey to the top is rich with rewards, but are you ready to go all-in for glory? So have fun with many levels, challenge yourself in this skill game, and become the ultimate poker star. Have this epic strategy game and be the best!
Who Has Developed The Governor of Poker 3?
-Youda Games developed Governor of Poker 3.
When Governor of Poker 3 was released?
-Governor of Poker 3 was released on February 19, 2016.

Date Added Chicago Time: 6 November 2023 08:43
Platform PC and mobile devices.
Content rating Pegi 6

Walkthrough
Check the video instructions and YouTube gameplay of Governor of Poker 3 on Brightygames.com.
Tags:

card

online games

poker

kids

multiplayer

governor of poker 3

youda games

governor of poker 3 texas

governor of poker 3 unblocked
Available on: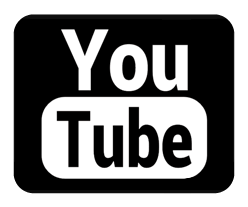 Latest Games Added