Description:
Play Go Kart Racing game online free on Brightygames!
Calling all speed and adrenaline enthusiasts! Get ready to embark on an exhilarating journey with the introduction of our newest game, Go Kart Racing. Prepare to join a league of extraordinary athletes as you participate in the highly anticipated World Go-Kart Racing Championship. Your journey begins in the game garage, where you will handpick your very first racing car from an impressive lineup of options.
Once you've chosen your vehicle, you and your skilled opponents will line up at the starting point, eagerly awaiting the signal from a specially designed traffic light. As the light turns green, your heart races with excitement as you press down on the gas pedal, propelling your kart forward and gradually building up incredible speed. Pay close attention to the track ahead, as it presents a myriad of challenging twists and turns that demand your dexterity and precision, without the luxury of slowing down.
But that's not all—go beyond merely maneuvering through the course. Seize the opportunity to overtake your rivals, employing strategic moves to outpace them or even nudge them off the track. In this fierce competition, success hinges on your ability to navigate the track with finesse and outshine your adversaries. Your ultimate objective? Cross that finish line before anyone else and secure a glorious victory.
With each triumph, you'll earn valuable points that can be used to upgrade your kart or acquire a brand-new, high-performance racing machine. As you accumulate more points, explore an array of advanced vehicles with superior speed, enhanced handling, and stunning aesthetics. Equip yourself with the best kart to elevate your chances of dominating the championship and becoming the undisputed racing champion.
But be warned—this game isn't for the faint of heart. It's a breathtaking experience that pushes your skills to their limits, demanding split-second decision-making and lightning-fast reflexes. Brace yourself for a thrilling adrenaline rush as you compete against talented racers from around the globe, each striving to claim the title of the world's finest go-kart racer.
So, get ready to rev your engines, feel the wind rush through your hair, and immerse yourself in the electrifying world of Go Kart Racing. Show off your prowess, conquer challenging tracks, and let the cheers of the crowd fuel your determination to emerge victorious. Are you ready to seize the championship trophy and etch your name into the annals of racing history? It's time to find out in this unparalleled racing adventure. Play and try to have a blast in this online unblocked Go Kart Racing car game while trying other fun 3d games and truck games here on Brightygames!

Content rating
Everyone, Pegi 3

Walkthrough
Check the video instruction of the Youtube Go Kart Racing gameplay online on Brightygames.com.
Tags:

go kart racing

racing

cars

racing games

car games

kart car

3d unity

play online go kart racing game
Available on: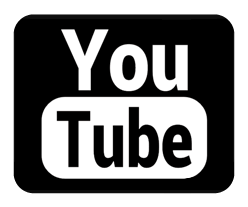 Latest Games Added