Description:
Play Doom 1 now online free and unblocked only on BrightyGames!
Step into the realm of gaming greatness with Doom on the PlayStation 1, a timeless classic that revolutionized the industry upon its release in 1993. This exceptional game, originally popular on PCs, found its way to the PlayStation 1, captivating a whole new audience with its exhilarating shooting action. The PlayStation 1 version of Doom retained the classic gameplay, challenging levels, and hordes of demons that made it a fan favourite.
Tips In Doom 1 game for online gameplay!
Prepare to be immersed in the ultimate first-person shooter experience as you navigate through devilish monsters and meticulously designed levels armed with a powerful arsenal of weapons. With its seamless controls, optimized for the PlayStation 1 controller, Doom on the PlayStation 1 ensures an intuitive and immersive gaming experience. But the excitement doesn't end there. Engage in heart-pounding multiplayer battles, connecting multiple PlayStation 1 consoles using a link cable and experiencing the epitome of competitive FPS gameplay. This multiplayer mode transforms Doom into a communal adventure, making it a must-play title for those seeking the thrill of retro and classic games with friends.
Tricks For Doom 1 game!

Doom's impact on the gaming world cannot be understated. Its arrival on the PlayStation 1 marked a pivotal moment in history, popularizing the FPS genre on consoles and inspiring future developers and players alike. Today, Doom's influence can still be felt, with countless FPS games owing their existence to its groundbreaking mechanics and atmospheric gameplay. As one of the top retro games online, Doom on the PlayStation 1 continues to captivate a wide audience, offering free unblocked shooting games that have truly stood the test of time. Prepare to be captivated by this legendary unblocked game, where unmatched action and timeless gameplay await you. Are you ready to embark on an unforgettable journey and experience the true essence of gaming greatness?
Doom 1 Game Controls
:
Move - Arrow keys
Action buttons - A, S, X, Z
Start - Enter
Select - Shift.
Other IO Shooting Games
:
Vegas Clash 3D
Ferge.io
Call of Ops 3
Battlefield Elite 3D
Petz.lol
Minipoly.io
Egg Wars
Taming.io
Ferals.io
SandStrike.io
Fury Wars Online
Deads on the Road
Max vs Gangsters Game
Doom 1

Updated On 20 September 2020
Platform PC and Web browsers.
Content rating Pegi 6

Walkthrough
Check the video instruction and Youtube gameplay of Doom 1 on Brightygames.com.
Tags:

doom

doom unblocked

retro pixel

retro gaming

classic

old

fps

3d fps

first personshooter

first person

first person shooter

first person shooting

games for kids

free online

online free

action rpg

weapons

webgl

unblocked games 76
Available on: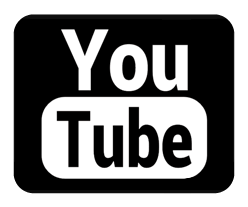 Latest Games Added