Description:
Boxing King: Ring Champion Fighter 3D is now free to play on Brightygames!
Step into a bizarre yet enthralling world where ragdolls become boxing champions! Presenting "Boxing King: Ring Champion Fighter 3D," a game that thrusts you into the whimsical world of ragdoll boxing. Here, the limber and swaying movements of ragdolls add an unexpected twist to the traditional boxing mechanics.
Set in a vibrant 3D boxing ring, your ragdoll boxer starts in the left corner, primed and ready, while the opponent holds ground on the right. As the bell chimes, witness the fascinating dance of swaying ragdolls converging in the centre of the arena, ready to brawl. Your mission? Strike strategically! Calculate the distance, choose your moments, and unleash a flurry of punches on your opponent, aiming for both the body and the head. But remember, this isn't just about offence; defence plays a crucial role. With each successful hit you land, you rack up points. But beware, your adversary isn't just another pushover. He's got his own series of attacks, and dodging or blocking them is equally vital to secure your victory.
Gameplay Instructions:
Navigate your ragdoll boxer using arrow keys or manoeuvre with the mouse.
Your strength lies in your nimbleness. Embrace your ragdoll's agility, stay in motion, and evade incoming blows.
Bide your time, let the opponent tire, and when the moment is right, launch a barrage of strikes.
Stay alert! If your foe gears up for a super attack, make a swift exit to sidestep a knockdown.
As you advance and conquer, you'll earn in-game currency. Invest these earnings wisely to enhance your ragdoll's attributes, making him faster, stronger, and more resilient.
Embark on a gripping journey, face off against formidable bosses, and battle your way to the pinnacle. Can you defy the odds, defeat all adversaries, and claim the coveted title of the Boxing King of the Ragdoll Realm? Dive into "Boxing King: Ring Champion Fighter 3D" and prove your mettle!

Join the exciting in this action-packed fighting game will provide a physically demanding sport. Best of luck in the game and with the fighting!
Release Date July 2023
Date Added Chicago Time: 28 September 2023
Walkthrough
Check the video instruction of Boxing King: Ring Champion Fighter 3D online here on Brightygames.com.
Tags:

box

boxing

boxing king

action

sport

arena

html5

1 player

fun

free

online

ragdoll boxing

boxing king ring champion fighter 3dunblocked
Available on: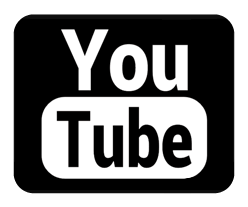 Latest Games Added