Description:
Bad Ice Cream 3 game it's now updated and unblocked on Brightestgames!

At this point, all you can do is wait for the third portion of the game, which will focus on the exploits of the nefarious ice cream. You'll get to experience brand new experiences every time you play the video game "
Bad Ice Cream 3
." After all, the game has been updated with brand-new player characters. Licorice ice cream and fried bacon ice cream joined the previously available flavors of chocolate, vanilla, strawberry, mint, sorbet, and gum ice cream. What a shocking revelation! What a shocking revelation! Following the selection of a character, you will need to head for the fruits.
What Is Bad Ice Cream 3?
Ice blocks can be used to obstruct the path of approaching foes. If the blocks appear, you will need to destroy them in order to proceed. In order to complete the level without dying, you will need to avoid getting caught by any of the adversaries and get all of the fruits. If there are two people playing, the rules remain the same; however, you will compete with each other to see who has the most fruits at the end of the game. The stage will not be passed until the surviving player has gathered all of the fruits, regardless of whether or not any of the adversaries have managed to capture any of the players.
Tips And How To Play Online Bad Ice Cream 3?
Since this is a game that can be played by two people, you shouldn't be shy about inviting a friend over to join you in the fun. Therefore, get ready to venture across icy levels once more, gather fruits, and try not to get too near to the foes who are wandering the levels. You still have access to the same two helpful talents that you are accustomed to using, namely the ability to create and the ability to break the ice.
Utilize these skills in a manner similar to that which you did in the games before this one in order to clear a new path, place obstacles, or even completely obstruct the progress of your foe. There are 41 different levels that you may play through, either by yourself or with a companion, so if you are ready to have some fun, click the Play button, and let's get started right now in this
unblocked Bad Ice Cream 3 game online
! Do your best in this
puzzle game
, and have fun with other similar
html5 games
unblocked on Brightygames.com!
Release Date
December 20th, 2013
Date added
Chicago Time: 23 March 2021 10:51
Tags:

ice

cream

puzzle

2 players

ice cream

retro

classic

old school

maze

collecting

avoiding

hypercasual

fun

free games online

free online

online

free

unblocked games 76

unblocked games at school
Available on: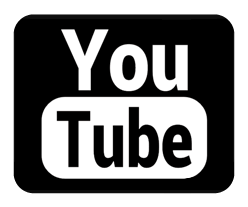 Latest Games Added