Description:
What Is ATV Bike Games Quad Offroad?
Start playing Quad Conquest: Offroad Legends unblocked on Brightygames! And venture into the adrenaline-packed realm of "Quad Conquest: Offroad Legends", a state-of-the-art ATV racing experience that merges jaw-dropping realism with heart-thumping action. With its lifelike physics and captivating terrains, this is not just another ATV game; it's a ride on the wild side!
Dive into the upgraded world of "ATV Bike Games Quad Offroad," the much-anticipated successor to the renowned original. Revel in the enhanced visuals and refined physics, delivering an even more immersive ATV racing experience. Explore brand-new locations teeming with intricately designed ramps, trams, and breathtaking stunt spots. And what's a sequel without some fresh rides? Get ready to dominate the tracks with five new high-octane ATVs, each awaiting your command.
How to Conquer the Offroads:
Choose Your Ride: Begin by selecting from an array of powerful ATVs, each offering unique speed and handling capabilities.
Throttle Up: Dive right in hit the accelerator, and blaze through diverse landscapes, from dirt tracks to urban settings.
Stunt Mastery: Channel your inner daredevil as you launch off ramps, executing mid-air flips, spins, and jaw-dropping stunts. Remember, the sky's the limit!
Safe Thrills: Experience the exhilaration of high-risk stunts without the real-world dangers. Push your limits, knowing you're in a risk-free zone.
Level Up: Every stunt earns you experience points. Accumulate enough, and you'll unlock upgrades to enhance your ATV's performance.
Dare to Soar: If you've got the need for speed and a hunger for heights, there's nothing holding you back. Embark on this electrifying journey and make your mark as an offroad legend.
"ATV Bike Games Quad Offroad" promises a ride you'll never forget, where you don't just race; you rule the terrains. So, are you ready to unleash the legend within? Let the games begin!
Date Added
Chicago Time: 25 September 2023
Motocross Driving Simulator

Content rating
Everyone, Pegi 5
Walkthrough
Check the Youtube video of ATV Bike Games Quad Offroad games gameplay online on Brightygames.com.
Tags:

bikes

quadbikes

atv

race

drive

3d games

1 player

webgl

agility

adventure

offroad

simulator

speed

atv racing

ride bikes
Available on: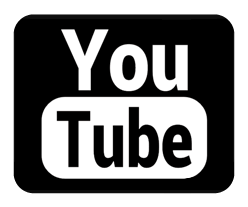 Latest Games Added