Description:
Play the Jeep Test Driver game online for free on Brightygames!
Take a look at the course and the road that lies in front of you, and then get ready to drive an outstanding unbreakable 4wd as you hone your driving talents to perfection. This challenging 4wd challenge will put your patience and accuracy of movement to the test as you attempt to overcome the obstacles that you will encounter along the road. Have fun!
What Is The Jeep Test Driver?
Today, competitions will be placed in an area with challenging topography that will include a wide variety of different types of current Jeeps. You will be able to compete in these races and go head-to-head against other drivers in an effort to win and become the 4x4 Jeep Test Driver champion. A simulated garage will fill up in front of you while you play, and inside it, you will find a variety of different Jeep models to choose from.
Tips on How To Play Jeep Test Driver?
You'll have to decide on a
vehicle
that suits both your lifestyle and your requirements. After you have secured your position in the driver's seat, you will immediately be able to accelerate at an ever-greater pace as you race down the road. Take a close look at the information shown on the screen. To drive a jeep with skill, you have to be able to negotiate a number of treacherous stretches of road, navigate around curves with increasing levels of difficulty while travelling at high speeds, and launch off hills or jumps that have been erected along the path. If you like this Jeep
Test Driver game
, play other
car games
while trying similar fun
3d games
and
truck games
here on our website!
Date added Chicago Time: 7 December 2022 11:08
Tags:

trucks

driving

test driving

offroad

1 player

webgl

monster trucks

overcome obstacles

4x4

4wd

4x4 jeep test driver unblocked

f games

play 4wd test driver game online

4wd test driver unblocked
Available on: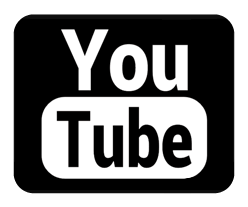 Latest Games Added