Description:
Play Drive Mad Skin game online free on BrightyGames!
Drive Mad Skin is one of the Drive Mad games that can be played online for free, much like the rest of the Fancade games. It's likely that you've already moved on from large SUVs like that one, which has strong engines and four-wheel drive systems. At long last, let us introduce you to "Drive Mad Skin," an exciting new game in which you will have the opportunity to put your driving skills to the test on a number of different difficult courses. You still have a number of exciting levels to complete, and each one comes with its own unique set of obstacles that need to be conquered before you can go to the next stage. The existence of ramps, staircases, and several other obstacles makes the levels of the game challenging to play. The aesthetic is built on voxels, much like Minecraft's, and the colour palette is bright and whimsical in a way that's appropriate for kids.
What Is Drive Mad Skin?
Drive The gameplay of Drive Mad Skin is simple to learn yet challenging to become proficient at. The trials that you face during each level will put your driving skills to the test, and you'll need those skills to succeed. Every player, from total novices to grizzled old pros, will find something to their liking in this game.
How To Play Drive Mad Skin?

To play online Drive Mad Skin you must use the mouse or the arrow keys. Drive to participate in Mad Skin, all you need is a web browser and a little free time on your hands. Since there is no need for any extra program, you are free to play it whenever and whenever you choose. Whether you and your friends are looking for something to do together or if you simply want to pass the time, this is the activity for you. If you like this Drive Mad Skin game, play other mad drive
car games
while trying similar fun
3d games
and
truck games
here on our website!
Date added Chicago Time: 04:29 On 8 April 2023

Content rating
Everyone, Pegi 3

Walkthrough
Check the Youtube Drive Mad Skin gameplay video instruction online on Brightygames.com.
Tags:

cars

games

unblocked

play

free

games

online car games

monstertruck

monster truck game

3d monster truck

arcade

fancade

pixel

minecraft style

minecraft 3d

for kids

free online games

3d free games

physics based

challenging

webgl

unblocked games 76

4x4

offroad

offroad cars

fancade games
Available on: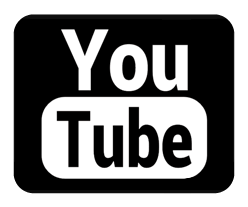 Latest Games Added