Description:
Play Zumba Classic free online on Brightestgames.com!
And join a cool match-3 ball Marble shooter game in the Zumba Classic, where you need to marble shoot lines of beautiful marble lines to dispose of them. The Zumba is exemplary, the balls or marbles will come in the Marble, and you need to point your marble shooter cautiously to match three marbles of similar tones. We accept that any boldest enthusiasts of marbles legend can prevail in this game. Your objective is to kill all the marble games; however, don't allow the chain to reach the terminal. Endure four mystery scenes to get the best marble shooting and the
puzzling
fortune in each experience! These marble games are not challenging to play, however really habit-forming. Complete every one of the levels in challenge mode, and attempt to get three stars in each level. Presently, practice your game abilities in the Marble puzzle adventure! Now you can investigate the awesome luxurious game on your beautiful gadget. Much appreciated, each game player! Play and enjoy this
classic game Zuma
!
Game Features:

Two game modes and 1000+ testing levels.
Numerous mysterious guides make the marble shooting match-up more habit-forming.
6+ sorcery props: Back, Pause, Magic, Lighting, Bomb, Colorful.
Zumba Classic more, experience mode, and challenge mode.
Simple to adapt yet hard to dominate this
Zumba Classic game
.
Instructions to play:
1. Contact the screen where you need to shoot.
2. Match at least three of the same marbles to dispense with them.
3. Abolish all the marble blocks in the chain before it goes to the limit.
4. Marble shooting more combos and marble shooter chains to get the most elevated score; attempt to get three stars in each level in marble games!
Release Date
August 2021
Content rating
Everyone, Pegi 3

Walkthrough
Check the video instruction of Zumba Classic online here on Brightygames.com.
Tags:

arcade

zuma

puzzle

marble shooter

bubble shooter

zuma classic unblocked

zumba classic online
Available on: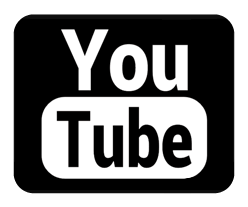 Latest Games Added