Description:
The Truck Loader 5 game it's now free and updated on BrightyGames!
Are you interested in playing the most challenging and fun online truck puzzle and cargo-loading games? The Truck Loader 5 games that we have collected are shown here. On the website Brightygames.com, you can play the free versions of Truck Loader 2, Truck Loader 3, Truck Loader 4, and Truck Loader 5. Similar to the last installment in the Truck Loaders series, this new instalment follows the exploits of the little but mighty Truck Loader and his trusty magnet. Your objective is to load boxes onto a truck in a certain sequence to complete the task.
How To Play Truck Loader 5?
Pressing the arrow keys to walk, the space bar to leap, and the mouse button to activate the magnet will require your abilities and intelligence. There are a lot of levels for you to go through, which will both quench your thirst and get your brain working. As usual, have a good time playing Truck Loader 5 games online, and strive to become the greatest player you can be.
Tips in Truck Loader 5?
The game's official title is Truck Loader 5, and we are certain that if you are an experienced user of our website, you have undoubtedly previously participated in one of the Truck Loader games that are available on our platform.
This is a new version of the truck game, and as usual, your objective will be to load the truck and then deliver the goods as quickly as possible while minimizing any damage.
Tricks in Truck Loader 5?

You may play a wide variety of other free online computer games right here on our website. Simply go through the categories that we have established for our games to locate them. There, you'll find many entertaining online games available for you to play right this second, and many more are being added every day, just like this unblocked version of the
Truck Loader 5 game
.
Tags:

truck loader 5

truck loader 6

truck loader walkthrough game play

puzzle

brain

girl and boy games

truck

cargo

truck loader 5 game unblocked
Available on: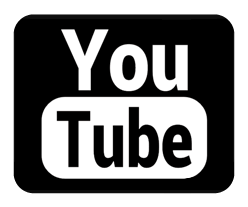 Latest Games Added