Description:
Play Teen Titans Go: The Night Begins To Shine game online free on Brightygames!
Experience the ultimate adventure alongside your favourite superheroes, the Teen Titans, in the action-packed online game "The Night Begins to Shine." Get ready to join Cyborg on a thrilling journey through an alternate reality filled with challenges, obstacles, and enemies that stand in his way. In this exciting survival adventure, Cyborg is trapped in a dimension where his favourite song, "The Night Begins to Shine," takes on a whole new meaning. As he battles against a formidable dragon who seeks to steal the piece for his wicked intentions, the Titans realize they cannot rescue Cyborg alone. They enlist the assistance of renowned pop music stars, Fall Out Boy and Cee Lo Green to aid in the mission to save Cyborg and defeat the fearsome dragon.
How To Play Teen Titans Go: The Night Begins To Shine?
Your task is to help Cyborg navigate a treacherous track filled with dangerous hurdles, gaps, and enemies lurking at every turn. Take control of his powerful bike and showcase your driving skills as you overcome obstacles. Along the way, collect various valuable items that can enhance your performance and increase your chances of success.
"The Night Begins to Shine" can be enjoyed on your computer and tablet or mobile device, allowing you to embark on this thrilling adventure anytime and anywhere. Prepare yourself to be the youngest superhero and prove your driving prowess as you guide Cyborg to safety.
Tips For Playing Teen Titans Go: The Night Begins To Shine!

So, gear up, hop on your bike, and join the Teen Titans in their quest to rescue Cyborg from the dragon's clutches. Immerse yourself in the vibrant world of "The Night Begins to Shine" and show off your skills in this exhilarating online game available exclusively on Brightygames.com. Prepare to defy obstacles, conquer enemies, and emerge victorious in this epic superhero adventure!
Platform PC and Web browser
HTTPS Ready Yes

Content rating
Everyone, Pegi 3

Walkthrough
Check the video instruction and Youtube gameplay of The Night Begins To Shine online on Brightygames.com.
Tags:

titans

teen titans go

warner bros animation

cartoon network

survive

bike

dragon

traps

play online the night begins to shine game

the night begins to shine unblocked
Available on: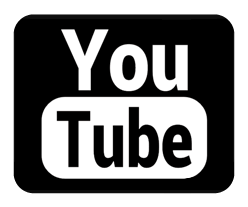 Latest Games Added