Description:
Soccer Random: Unpredictable Kicks & Whimsical Pitches!
Welcome to the most unconventional soccer game ever - "Soccer Random!" Dive into a world where the game's predictability is thrown out of the window, and every match is a rollercoaster of surprises. Get ready to experience soccer like never before, with elements that range from hilarious to downright challenging!
Game Overview: "Soccer Random" is a fresh spin on soccer, where you don't just play the game - you laugh along with it. With ever-changing terrains, unpredictable ball physics, and players with a mind of their own, the game ensures a fresh experience every time. Sometimes, you might dribble on a chilly, slippery ice patch; other times, you might take a penalty on a sunlit beach. But remember, the objective remains clear – score those five goals before your opponent does, even if the universe seems to conspire against you with changing goalposts and zany player movements.
Distinctive Features:
Vibrant Fields: From icy terrains to sandy beaches and even some twilight games under a starry sky, each match setting offers a unique challenge.
Hilarious Player Actions: Watch in amusement as players, governed by their own eccentric logic, try to score goals or make astonishing saves.
Dynamic Challenges: Just when you thought you were mastering the game, it throws a curveball at you. Changing goal post sizes, different ball weights, and even sudden weather shifts, Soccer Random ensures that no two games are identical.
Match Mechanics:
Teams: Two quirky teams face off in this comedic soccer showdown. Whether you're defending or trying to score, it's all about timing and predicting the unpredictable.
Modes: Go solo against a crafty CPU or challenge your buddy in a 2-player face-off. Either way, laughter and unexpected moments are guaranteed.
Controls: Mastery is in simplicity! With just one key to control your team's antics, anyone can jump in and enjoy the craziness.
Instructions: Controlling your team is a breeze. Use a single designated key to manoeuvre your players. The aim? Score against the opponent, navigating through the game's random elements. Whether it's a swift kick or a last-minute dive, time your moves to perfection and race to those five goals.
The whimsical world of "Soccer Random" is not just about the goals but the journey filled with laughter, random twists, and sheer unpredictability. So, gather your spirits, summon your sense of humour, and let the wackiest soccer matches commence!
How to play
Player 1: "W"
Player 2: "UP ARROW KEY".

Other Sport Games:
-Crazy Goat Hunter
-Dino Hunter: Killing Strand
-Dino Survival
-Archery Challenge: World Tour
-Archery Master
-Crazy Kick
-Soccer Random

Date added Chicago Time: 11 October 2023
Developer RHM Interactive
Platform
PC, Web browser and also on mobile devices.

Content rating Pegi 12

Walkthrough
Check Soccer Random's video instructions, tips, and YouTube gameplay on Brightygames.com.
Tags:

football

soccer

ball

co op

funny

pixel

sports

olympic sports

1 player soccer

2 player soccer

2 player football

random football

rhm interactive

play online soccer random game

soccer random unblocked
Available on: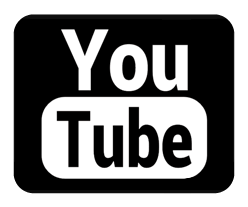 Latest Games Added