Description:
Snow Rider 3D: The Ultimate Winter Sleigh Adventure!
The festive season is here! As the world marries in the New Year, dive into the winter wonderland of "Snow Rider 3D'' new year's sleigh ride." Whether you're nestled by the fireplace or dreaming of a white Christmas, this game promises a snowy escape at your fingertips. From the comfort of your space, embark on the most exhilarating sleigh rides down snow-capped mountains, experiencing every bump, twist, and turn in high-definition 3D!
Game Highlights:
Vivid 3D Graphics

: Immerse yourself in life-like snowy landscapes rendered in stunning 3D graphics, making every ride feel accurate and thrilling.

Authentic Sound Effects

: From the crunch of fresh snow under your sled to the wind whooshing past, every sound adds authenticity to your sleigh ride experience.

Dynamic Obstacles

: Navigate through a maze of unpredictable obstacles, from snowmen standing in your path to looming tree trunks, demanding quick reflexes and sharp maneuvering.

Collectables & Rewards

: Zoom past challenges and scoop up floating gift boxes, unlocking a fleet of unique sleds and power-ups.
Gameplay Overview:

Choose Your Sled

: Begin with a basic sled, and as you gather gifts, unlock an impressive collection of over 10 exclusive sleds, each offering a distinct ride experience.

Dangerous & Daring

: Skirt close to obstacles for bonus points, but be wary! Each block poses a unique challenge, testing your agility and sleigh-handling skills.

Tunnel Thrills

: Steer your sled through dark mountain tunnels, breaking through fragile barriers and dodging lurking dangers.

Leaderboard & Achievements

: Race to the top, setting new records, earning accolades, and challenging friends to beat your high score.
Controls & Tips:
Swift Navigation

: Utilize the arrow keys for smooth control, guiding your sleigh around obstacles and towards collectibles.

Adaptive Difficulty

: The game adjusts in complexity as you progress, ensuring an ever-evolving challenge that keeps you on the edge of your seat.

Sledge Upgrades

: As you amass gifts, regularly check the store for sled upgrades, enhancing speed, stability, and maneuverability.


I hope you have a great time in this realistic Snow Rider 3D; you may also try other similar
truck
games! And enjoy the snow driving 3D
game unblocked
only here on Brightygames!
Date Added Chicago Time: 13 October 2023.

Content rating
Everyone, Pegi 3

Walkthrough
Check the YouTube Snow Rider 3D gameplay video instructions online on Brightygames.com.
Tags:

snow

sleigh ride

driving

speed

winter

christmas

3d games

fun

free

online

games

snow rider

sled

sledge

snow rider 3d unblocked

new year

collect

presents
Available on: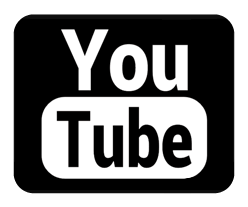 Latest Games Added