Description:
What Is School Bus Game Driving Sim?
Embark on a journey of responsibility and precision with the "School Bus Game Driving Sim," a remarkably realistic simulator that immerses you in the intricate world of bus driving. This game is not just about maneuvering a large, seemingly clumsy bus through a bustling city. It's a comprehensive experience that simulates the intricacies of a bus driver's daily routine. Prepare to enhance your driving skills, learn new traffic rules, and, perhaps, fulfill the dream that many harbor the opportunity to navigate this imposing beauty through the city's busy streets.
Tips For Playing: This simulator offers an authentic experience, meticulously replicating the movements and challenges faced by real-life bus drivers. By engaging with the "School Bus Game Driving Sim," you'll find yourself navigating through a city with hectic traffic, honing your ability to handle a large vehicle in demanding conditions. The diverse challenges presented in this game provide a unique platform for skill improvement and traffic rule mastery.
Ever wondered what it's like to pick up and drop off kids from school to home through the intricacies of city highways? "School Bus Game Driving Sim" allows you to step into the shoes of a dedicated bus driver, undertaking the crucial duty of kids' transportation. As you navigate the cityscape, prioritize safety and precision in your driving to ensure a smooth and secure journey for your young passengers.
Embark on ten distinct tasks, each presenting a unique set of challenges. Follow the arrow or navigate the map to pick up passengers and transport them to designated locations. Exercise caution as you traverse the urban landscape, avoiding collisions with nearby cars, poles, fences, and buildings. Adhere to basic traffic rules, stay on the road, and demonstrate your mastery of the art of bus driving.
🚌Tricks: Fuel management becomes a critical aspect of your role as a bus driver. Keep a vigilant eye on your fuel levels and make timely stops at gas stations. Letting your fuel run dry requires a restart, emphasizing the importance of strategic planning and foresight in this dynamic simulation.
Live a day in the life of a bus driver, experiencing the challenges and rewards that come with the profession. Discover if the intricate world of bus driving aligns with your aspirations and skills. "School Bus Game Driving Sim" invites you to immerse yourself in an authentic simulation that transcends the boundaries of traditional gaming. Download the game on BrightestGames.com and decide if you have what it takes to navigate the city streets as a responsible bus driver! Try to have a blast in this online School Bus Game Driving Sim, and play more fun car games and only the best 3d games, as well as the coolest truck games here on Brightygames!

Date Added Chicago Time: 20 November 2023 05:14

Content rating
Everyone, Pegi 3

Walkthrough
Check the YouTube School Bus Game Driving Sim gameplay video instructions online on Brightygames.com.
Tags:

bus

driving

city

bus driver

learn to drive a bus

school bus driver

3d games

3d bus games

bus parking

bus simualtor

school bus game driving sim

bus simulator city driving
Available on: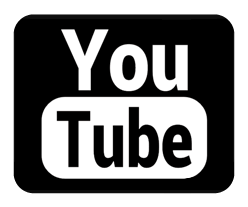 Latest Games Added