Description:
The online Rocket League game is free on Brightygames.com!

You can play the browser version of the famous
car football game
now for free! Rocket League has been recreated for mobile devices by the same developers who brought you Rocket League! Utilize the intuitive touch controls to get into the game. Simply putting the ball in your opponent's net is all it takes, but you must be careful! Your opponent will attempt to score as well. Take advantage of your boost to accelerate or get off the ground and into the air, where you can perform extraordinary aerial feats that will leave your opponent in the wonder of your skills. Matches are only two minutes, making it simple to pick up and play Rocket League Sideswipe no matter where you are in the world. Also, play
4x4 Soccer
and
Auto Ball
.
About Rocket League?
Jump in and blast across the post-apocalyptic desert arena, fighting off-road vehicles, garbage trucks, and racing cars as you jump and boost through your opponents and hit the ball into the opposing team's goal!
In this #1 sports game featuring rocket cars, you must prove that you have what it takes to win and play other
sports games
here on brightygames.com!
Rocket League Characteristics of the game:
- 10+ powerful weapons, including rockets, missiles, and shockwaves, to knock out your adversaries
- Surprising 3D graphics and realistic simulation of physics
- Three intense game modes with hundreds of stunning stages set in four beautiful apocalyptic landscapes
- Dozens of different racing cars, each with its own set of improvements and attributes.
Release Date Friday, December 31, 2021
Developer RHM Interactive.
Platform
PC, and Web browser.
Content rating Pegi 6

Walkthrough

Check the video instructions, tips, and YouTube gameplay of the
Rocket League
on Brightygames.com.
Tags:

car soccer

vehicle football

rocket league

rocket league unblocked
Available on: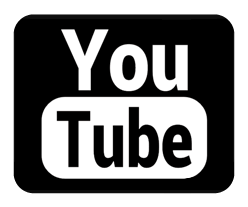 Latest Games Added