Description:
Realistic City Parking game is now online free on BrightyGames!
Because you have to park the automobiles in the city, in cramped parking lots, amid a whole bunch of other cars, "Realistic City Parking" is more than simply a parking game. It may be a real workout to find a parking spot in the middle of the metropolis. The first challenge is finding a parking spot close enough to your destination, and then you have to start packing. Congestion from city traffic makes it tough to navigate the streets and find a parking spot. Your driving and parking abilities will be put to the test in many important ways. There will be 36 stages in all, and each one will have its own objective.
What Is Realistic City Parking?
You'll need to find space for cars and supercars among other vehicles. The parking spot will be denoted on each floor with yellow paint and lines. A parking spot isn't always in a parking garage, but it might be anywhere in the city. You have three lives to use in each level, and you may lose them by crashing into walls, vehicles, or other obstacles. The score will be based on how many lives you rescue and how fast you finish the level. How comfortable are you with parking in the city, and what kinds of cars can you bring with you? Now is the time to play and double-check!

Tips In Realistic City Parking?
Young people who like
driving
and
parking games
will enjoy Realistic City Parking. Enjoy the rush of manoeuvring your vehicle through crowded city streets to find a safe parking space, all in the comfort of your own home, with this free online game. Realistic City Parking puts youngsters' driving and parking abilities to the test with gorgeous 3D visuals and simple controls. This game will keep you occupied for hours, whether you're a seasoned player or just starting out. Play and have fun in this
car game
while having a blast online with other similar
racing games
here on Brightygames!
Date added
17 April 2023
Tags:

cars

games

unblocked

games to play

for kids

car simulator

simulation driving

park a car

3d parking

parking space

parking skills

games for kids

3d driving

online driving

free

webgl

unblocked games at school
Available on: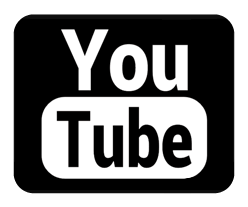 Latest Games Added