Description:
Play Online Real Cargo Truck Simulator game on Brightygames!
In the third and final chapter of "Real Cargo Truck Simulator," you will continue to put different truck models through their paces in a setting that has a topography that is fairly challenging. To begin playing this game, you will first need to develop into a highly fearless driver so that you may operate trucks. In order to do this, you will need to choose a vehicle from the pool of three available options. However, nothing is as straightforward as it may seem since you won't be able to access them until you've completed challenging stages.
How To Play Real Cargo Truck Simulator?
After selecting a vehicle, it will go to the beginning of the line where other trucks are waiting. On the other side of it, you will find barrels of radioactive waste. Off-road terrain will be seen in front of you. This is the terrain that you will use to deliver your products. To gradually raise the automobile's speed, you will need to touch the car. You are going to have to use the control keys in order to navigate the route and go around the many hazards that are there. You must, however, keep in mind
Tips In Real Cargo Truck Simulator game?
The shipment of hazardous materials will take place on
deteriorating mountain roads
and rutted
forest paths
, both of which are at risk of collapse. It's true that this is not an easy job, but it's only given to the very finest drivers who have shown themselves worthy throughout the years. Put your talents to the test by navigating through more than thirty different levels and conquering all of the challenges. Easy transition behind the wheel of more driveable and durable off-road vehicles,
ensuring the delivery of goods
in complete safety. So, ask yourself this: Are you ready to walk away from the most stressful circumstances with your composure intact? Then jump in the vehicle and demonstrate your abilities to everyone! Try to have a blast in this online Real Cargo Truck Simulator
car game
while trying other fun
3d games
and
truck games
here on Brightygames!
Real Cargo Truck Simulator Controls
:
-Use the Arrow Keys or WASD to Drive, Space for Brake, T to Connect/Disconnect the trailer, and C or Mouse Left Click for Camera Change.

Content rating
Everyone, Pegi 3

Walkthrough
Check the video instruction of the Youtube Real Cargo Truck Simulator gameplay online on Brightygames.com.
Tags:

cargo

transport

tuck

18 wheeler

driving

3d games

vitality games

simulation

cargo simulator

trailer

parking

play real cargo truck simulator game online

real cargo truck simulator unblocked
Available on: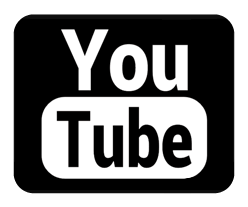 Latest Games Added