Description:
Play Rally Champion Advanced game online free on BrightyGames!

Where if you like rally racing car games you are welcome to join these thrill-seekers and rally enthusiasts. If you're passionate about rally games, this is the ultimate gaming experience for you. It stands out as one of the best rally racing games available, and the best part? It's completely free to play. Immerse yourself in the captivating world of off-road racing without spending a dime.
As soon as you dive into Rally Champion Advanced, you'll be greeted by retro-inspired aesthetics that pay homage to the classic Java games of the past. However, don't be fooled by the nostalgic appearance. This game blends the best of both worlds, combining modern graphics and challenging gameplay that will keep you hooked for hours on end. You'll feel a wave of nostalgia while enjoying the game, reminiscing about the simplicity of old-school games while revelling in the visual and mechanical advancements of the present.
Not only is Rally Champion Advanced an excellent car game for kids, but it's also among the finest racing games available for young players. With an impressive selection of ten intense racing tracks at your disposal, you'll have numerous opportunities to put your driving skills to the test and outshine your competitors. Brace yourself for tough opponents and demanding tracks that will push your driving abilities to their limits. In this game, every second counts, and a single wrong move can cost you the race. Are you up for the challenge?
One of the most appealing aspects of Rally Champion Advanced is that it's one of those unblocked games that can be played directly in your internet browser. Whether you find yourself at school, at home, or anywhere with an internet connection, you can enjoy the exhilarating racing action without any restrictions. This accessibility allows you to embrace your inner driver and satisfy your craving for speed wherever and whenever you please.
So, what are you waiting for? It's time to take the wheel, press the pedal to the metal, and race your way to the finish line in Rally Champion Advanced. Don't miss out on the opportunity to become the
ultimate rally champion
. Play now and let the thrill of off-road racing consume you as you strive for victory. The competition is fierce, but with determination and skill, you can conquer every obstacle and emerge triumphant. Get ready to unleash your racing prowess and leave a trail of dust as you speed towards glory! If you like this game which is classified in our
3D games
and
car games
make sure to play other similar games online here on our website!
Release Date
Monday, January 09 2023
Developer MarketJS
Platform
PC, Web browsers and also mobile devices.
HTTPS Ready
Yes

Walkthrough
Check the video instruction, tips, and Youtube game-play of Rally Champion Advanced online here on Brightygames.com
Tags:

rally

rally racer

racing mode

racing cars

racing skills

driving

driving speed

rally champion advanced unblocked

car games unblocked

free car

car games free

online car

speed

offroad

offroad drive

forest

games for kids

free online

online free

unblocked 66
Available on: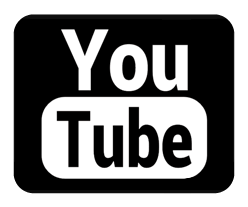 Latest Games Added