Description:
Play Police Car Simulator 2020 game updated on Brightygames!
The protagonist of the video police car game simulator is a law enforcement officer that drives around his hometown in his patrol vehicle on a regular basis. Today, you will assist the hero in his efforts to keep order in the city by working alongside him. You will see a city street appear in front of you on the screen, and your character's automobile will travel down that street as the story progresses. There will be a map on the right, in the top corner, and it will be highlighted with red dots to indicate where the culprits are located.
What Is Police Car Simulator 2020?
Vehicles are used by criminals as a means of transportation across the city. Choosing the place from which you will begin your quest is the first step. Your mission is to drive your police vehicle skillfully so that you may catch up with the automobile that the criminals are driving and then block it. In the game Police Car Simulator 2020, this will result in your hero having the ability to effect an arrest, for which you will be rewarded with game points.
How To Play Police Car Simulator 2020?

Get aboard the vehicle and begin the
perilous missions
right now! It is not difficult to locate them; all you have to do is enter the town and then follow the signage. They will explain to you in detail what you are required to perform and what reward you may anticipate receiving after you have accomplished each mission. You will be able to locate the prize laying on the roadside, so make an effort to search the whole city. You may use that money toward the purchase of a brand-new vehicle. Purchase several vehicles, and then set up some
car chases
in the huge metropolis! Play and have fun in this 3D police
car game
while having a blast online in this police
racing game
here on Brightygames!
Date Added
Chicago Time: 2 May 2022 13:30
Tags:

1 player

police

cars

city

drive

riving

race

play police car simulator 2020 unblocked

cops

gta

police simulator

3d police

best police

city police car games
Available on: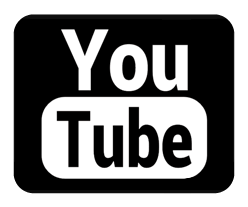 Latest Games Added