Description:
What Is MineClone Game About?
Dive into the boundless realm of creativity with MineClone, a captivating game that invites you to shape your virtual universe with limitless possibilities. In this Minecraft-inspired adventure, you're not just a player but a creator with the power to construct a 3D world using an array of blocks and cubes. Unleash your imagination with materials ranging from water and earth to stone, plants, and bricks. Armed with a pickaxe and a sword, you're building landscapes, securing vital resources, and obtaining food.
To embark on your MineClone journey, choose blocks from your inventory and watch your ideas materialize into reality. From colossal bunkers to serene water pools and secretive underground caves hiding treasure chests, the game grants you the freedom to craft your dream abode. Engage in daily tasks that inject an adventurous element into your gameplay, and rest assured that your progress is safe and sound with the option to save.
Survival is the game's name, so be attentive to your character's needs. Feed them regularly to ensure their well-being and avoid the dire consequences of neglect. MineClone, a "Copy of Minecraft," faithfully brings the beloved sandbox experience to life. It's not just a game; it's a platform for players to unleash their creativity, conquer daily challenges, and revel in the joy of crafting their unique virtual world. Best of luck in your cube-filled endeavors!
MineClone offers additional excitement with different challenges that unlock daily rewards. Immerse yourself in the most epic browser-based alternative to Minecraft games, available for free on Brightygames.com. Like any similar puzzle game and a fun HTML5 game, you can play unblocked on Brightygames.com!

Date Added 15 November 2023 03:03
Tags:

minecraft

pixel

interactive

rpg

simulator

platform

copy of minecraft

play mineclone game online

mineclone unblocked
Available on: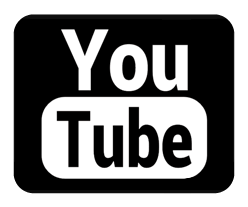 Latest Games Added