Description:
What Is The Mahjong Holiday Game About?
Welcome to the exciting online game, Mahjong Holiday! Get ready to embark on a thrilling journey across the globe as you solve the captivating puzzle of Chinese Mahjong. With its colourful graphics and a hundred different levels, Mahjong Holiday promises to keep you entertained for hours. Immerse yourself in the holiday spirit and clear the mahjong tiles adorned with vacation items such as sun hats, cocktails, and sunglasses. Can you earn three stars for each level by clearing it as quickly as possible? Join us and find out!
Explore Exotic Destinations
Mahjong Holiday takes you on an extraordinary adventure to some of the world's most iconic cities. From the bustling streets of London to the ancient wonders of Cairo, from the romantic charm of Paris to the vibrant energy of New York, there's no shortage of captivating locations to discover. Each destination brings a unique set of challenges, ensuring that every level is a new and exciting puzzle waiting to be solved.
Engaging Gameplay
At the start of the game, you'll be presented with a selection of difficulty levels to choose from. Once you've made your choice, a mesmerizing playing field will appear before you, adorned with beautifully designed tiles. Each tile features a printed image of an object related to the holiday theme. Your task is to carefully examine the playing field and identify tiles that display the same images. Click on these matching tiles to remove them from the field and earn points in the process.
Aim for Perfection
In Mahjong Holiday, speed is key. Strive to clear each level as quickly as possible to earn three stars and showcase your puzzle-solving prowess. Can you achieve perfection and reach the one-hundredth destination? With each level presenting a new challenge, your skills will be put to the test. Sharpen your concentration, train your memory, and unleash your Mahjong mastery to conquer all the levels and become the ultimate holiday explorer.
Conclusion: Embark on a mesmerizing journey with Mahjong Holiday and experience the thrill of solving Chinese Mahjong puzzles. Explore stunning destinations around the world, from London to Cairo, Paris to New York, and beyond. With a hundred unique levels, each adorned with vacation-themed tiles, this game offers endless hours of entertainment. Challenge yourself to clear each level as quickly as possible and earn three stars. Are you ready to become a master of Mahjong Holiday? Join us and start your exciting adventure today! Just like on any similar puzzle game and fun HTML5 game, you can find unblocked here on BrightyGames1
Date Added Chicago Time: 9 November 2023 10:05
Tags:

mahjong

connect

holiday

mahjonggame

travel

online games

chinese mahjong

adventure

london

cairo

paris

new york

play online mahjong holiday game

mahjong holiday unblocked
Available on: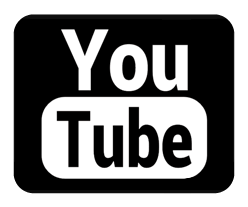 Latest Games Added