Description:
What can you tell me about the Highway Rider Extreme game?
Highway Rider Extreme is a popular online
bike
game where players race their motorcycles through traffic on a busy highway. The game was developed by Spil Games and released in 2016.
In Highway Rider Extreme, players control a motorcycle and must navigate through traffic as they speed down a highway. The game features realistic graphics and physics; players must avoid other vehicles and obstacles to stay alive. Players can earn points by performing stunts and maneuvers, such as jumping over cars and weaving between traffic. The game also features different levels and challenges, which increase in difficulty as the player progresses.
Highway Rider Extreme is available to play for free online, and it has become a popular choice for gamers who enjoy racing and action games. The game is known for its fast-paced gameplay, challenging levels, and addictive nature.
How To Play Highway Rider Extreme game?
Here's a general guide on how to play Highway Rider Extreme:
1. Launch the game and choose a motorcycle: When you first start the game, you must choose a motorcycle to ride. You can select from a few different options, each with unique handling and speed.
2. Start riding: Once you've selected your motorcycle, the game will start, and you will begin riding down the highway. The objective is to go as far as possible without crashing or running out of time.
3. Control your motorcycle: You can use the arrow keys on your keyboard. Use the up arrow key to accelerate, the down arrow key to brake, and the left and right arrow keys to steer.
4. Avoid obstacles: As you ride down the highway, you must avoid other vehicles, such as cars and trucks, and obstacles, like barriers and road signs. If you hit any of these obstacles, your motorcycle will crash, ending the game.
5. Perform stunts: You can earn extra points by performing tricks and maneuvers. Use the space bar to jump over other vehicles and obstacles and try to land safely on the other side.
6. Collect coins: Throughout the game, you will see coins scattered on the highway. Try to collect as many coins as possible, as these can be used to unlock new motorcycles and upgrades.
Keep playing Highway Rider Extreme
: The game will continue until you crash or run out of time. Try to beat your high score and see how far you can go on the highway. That's a general overview of how to play Highway Rider Extreme. You will encounter different challenges and obstacles as you play the game, so stay alert and focused on the road ahead in this
unblocked
Highway Rider Extreme game only on Brighytygames!
Platform PC and Web browser
HTTPS Ready Yes

Content rating
Everyone, Pegi 3

Walkthrough
Check the video instruction and Youtube gameplay of Highway Rider Extreme online on Brightygames.com.
Tags:

bikes

speed bikes

moto

avoid

car

driving

highway

motorcycle

ride

unblocked games 76

play online highway rider extreme game

highway rider extreme unblocked
Available on: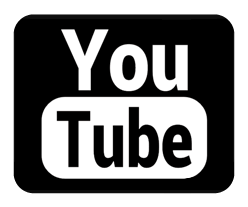 Latest Games Added