Description:
A new game, "Extreme OffRoad Cars", is now available here on BrightyGames for you guys!
Get ready to ignite your passion for high-octane thrills and heart-pounding adventures with "Extreme OffRoad Cars"—the ultimate test of driving tenacity and skill. This isn't just any driving game; it's a gauntlet thrown down to all who claim mastery behind the wheel. If your pulse quickens with the roar of the engine and your grip tighten at the thought of uncharted terrains, you've come to the right place.
"Extreme OffRoad Cars" is not merely about speed; it's about the synergy of man and machine against the ferocity of nature. It challenges you to harness raw horsepower, navigate treacherous landscapes, and overcome the impossible with finesse and power. Do you have the driving chops to weather every storm, surmount every obstacle, and conquer every course? It's time to prove it.
Embark on a journey where every turn is a story of grit, and every victory is a saga of perseverance. With every level, your skills will be tested—can you manoeuvre through the mud, dominate the rocks, and power through the pits that stand between you and glory? At that finish line lies not just a marker of completion but a testament to your unyielding spirit.
So, if you're eager to dive into a full-throttle experience that combines speed, adrenaline, and the sheer excitement of off-road driving, "Extreme OffRoad Cars" is your arena. Buckle up, rev up your engines, and prepare to leave your mark on the trails. It's not just about reaching the end—it's about the drive to become an undisputed off-road champion.
You can use your arrow keys to control the truck and press space for a break whenever it's necessary. Adventure yourself on this journey and embrace the wild nature that is about to get out to the surface. Give it a try and enjoy the second sequel of this
truck game
called
Extreme OffRoad Cars 2
, and have fun online!

Developer
Vitalitygames.com developed Extreme OffRoad Cars.
Features
Explore the wild nature with off-road cars.
There are many types of trucks and offroads to select and customize.
Huge explore open space area with endless possibilities.
Collect gold coins for a higher score.
Tires, cages, bumpers, snorkels and winches are available in the game.
Content rating
Everyone, Pegi 3

Walkthrough
Check the video instructions and YouTube gameplay of the Extreme OffRoad Cars on Brightygames.com.
Tags:

4x4

trucks

skills

online

off road

drive

boys

extreme offroad cars unblocked

vitalitygames
Available on: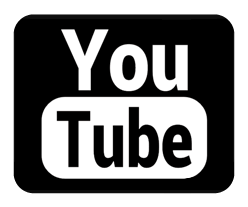 Scan and download this game:

Latest Games Added