Description:
Play now a free Dino Domination game here on Brightygames!
Dino Domination is an action-packed video game about dinosaurs that will lead you on an amazing journey through a world that once existed millions of years ago. This browser game is ideal for anybody who enjoys playing survival games and would want to get a feel for what it would be like to live in the time of the dinosaurs. And the most exciting thing is... since the dino game is unblocked, you may play it whenever and anywhere you want without any problems!
What Is Dino Domination?
Your player character is an infant dinosaur that has just recently been hatched. The creation of your dinosaur is your assignment. Your character will be shown on the screen in front of you, and they will be standing in a certain spot. You will be in charge of directing the movements of your dinosaur by using the control keys. It will be necessary for him to search the area for dinosaurs that are of a smaller size than himself. If your hero consumes them, they will grow in size and become more powerful over time. In the game Dino Domination, you will have no choice but to run away from dinosaurs that are far bigger than you are.
Tips and How To Play Dino Domination?

As soon as you start playing the game, you'll be whisked away to a different universe, where you play the role of a dinosaur that has just partially emerged from its egg. Your objective is to consume food and gain size so that you may eventually evolve into a larger and more powerful dinosaur. But you need to exercise extreme caution since there are larger predators out there who want to devour you for lunch. So, it is imperative that you use your intelligence, maintain vigilance, and flee when required. Play and have fun in this animal
hunting
game, and try other similar fun
3d games
here on Brightygames!
Similar Hunting and Dinosaur Games:
-
Crazy Goat Hunter
-
Dino Hunter: Killing Strand
-
Dino Survival
-
Forest Hunting
-
Dino Domination
Release Date 1 March 2023
Platform
PC, and Web browser.

Content rating Pegi 12

Walkthrough
Check the video instruction, tips, and Youtube gameplay of Dino Domination on Brightygames.com.
Tags:

dinosaur

dino

evolve

grow

eat

t rex

dinosaurs

evolution

dragon

survival

survivor

survive

prehistoric

jurassic

games for kids

free online

webgl

unblocked games 76

dino domination unblocked
Available on: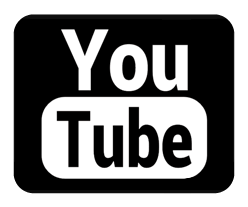 Latest Games Added