Description:
Title: Defend Your Nuts: Siege of the Undead
Description: Embrace the heart of a warrior-squirrel in "Defend Your Nuts," a charming yet intense defense game on Brightygames, where the stakes are as high as the treetops. Here, a courageous squirrel stands alone against a legion of the undead, each eager to plunder his precious nut collection. With various stages of increasing difficulty, it's a relentless battle to assert your dominion over these monstrous intruders.
Gameplay Dynamics: You'll start your defense with a simple bow and arrow, mastering the basics of aim and timing. With every fallen enemy, you'll gain the resources needed to unlock an arsenal that ranges from the rapid-fire mayhem of a shotgun to the devastating impact of a rocket launcher. Infinite arrows will carry you through the initial skirmishes, but you'll need more than unlimited ammo to keep the hordes at bay.
Weapons and Defense: In this game, strategy is as vital as firepower. Click and hold to line up your perfect shot, calculating the trajectory and power needed to fend off attackers. Reinvest your spoils into weapon upgrades, fortifications, and clever traps to secure your defenses. Each life is precious, and with only three at your disposal, every shot counts. Make your last stand at level 20, where the boss waits. Will your defenses hold, or will the undead claim victory? Your quest for survival awaits, where each nut defended is a triumph against the darkness!
Play the Defend Your Nuts game unblocked, and try other shooting games here on Brightygames!

Similar Shooting Games:
Vegas Clash 3D
Ferge.io
Call of Ops 3
Battlefield Elite 3D
Petz.lol
Zombie Reform
Defend Your Nuts
Date added Chicago Time: 23 August 2016 00:50
Updated On 01.11.2023
Platform PC, and Web browser.

Content rating Pegi 12

Walkthrough
Check the video instructions and YouTube gameplay of Defend Your Nuts on Brightygames.com.
Tags:

skill games

online

flash games

skill games

defend your nuts unblocked

updated games

squirrel

shooting games

animal

flash

aim

weapon
Available on: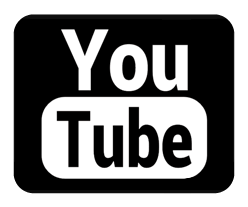 Latest Games Added