Description:
Play Cycle Extreme Game online for free on Brightestgames!

Join the downhill
mountain
bike
racing
competition. The player steers a
bicycle racing
downhill from the mountains. The trail is quite steep, and there are several dangerous hazards and holes in the road ahead. Take your time and get three stars by completing each of the 20 levels.
How To Play Cycle Extreme?
On your mountain bike, you race to the end of the course. You may use the WASD keys to move the big or the arrow keys. There are a lot of things in your path, including barrels and wheels and gaps between mountains, before you reach the end. As a professional cyclist, you must have excellent bike control and avoid crashes, falls, and flips at all costs. There is a timer that keeps track of how long you've spent on each level in the top left corner of the screen. Do your best to finish the race in under three minutes.
Tips And Tricks In Cycle Extreme?

On the screen in front of you is a tall mountain, and your protagonist is standing on it. He'll be the one behind the bike's controls. A trail will go down the mountain. When the time is right, your hero will start pedaling and surge ahead, picking up speed steadily. There will be high leaps along the road that need him to execute stunts without falling over. There will be multiple breakdowns of varying durations along the way. After
picking up speed
on his bike, your hero will have to leap over each one. Enjoy and win in this Cycle Extreme
unblocked
only on Brighytygames!
Cycle Extreme Game Features:
- 20 fast downhill levels
- mountain bicycle free-ride action
- Https and mobile-ready.
- You can make back and front flips to get more points.
- Nice music, and sounds.
- Realistic speed animation, and simple gameplay.
Controls In Cycle Extreme Game:
Up or W - speed up
Down or S - break
Left or A - lean left
Tags:

bikes

cycle

bicycle

mountain bikes

mountain

trial

freestyle

tea

cycle extreme

extreme cycle

unblocked games 76

play cycle extreme game online
Available on: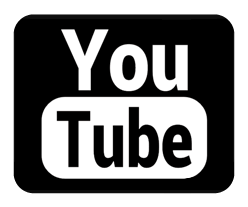 Latest Games Added