Description:
Play Colin McRae Rally game free on BrightyGames!
If you're an avid gamer searching for thrilling car racing games for PC, and if you have a penchant for retro games that unearth hidden treasures, prepare yourself for an unforgettable experience with Colin McRae Rally! Initially released in 1998 for the PlayStation 1 console and Microsoft Windows, this timeless classic continues to captivate players today. Colin McRae Rally boasts a roster of 8 officially licensed cars. It takes you on a thrilling adventure across eight different rallies in picturesque locations such as New Zealand, Acropolis, Australia, Monte Carlo, Sweden, Corsica, Indonesia, and the UK. While the rallies bear the names of their real-life counterparts, the tracks are masterfully crafted works of fiction.
What Is Colin McRae Rally?
What sets Colin McRae Rally apart is its historical significance and availability as a free game. This means you can dive into the exciting world of rally racing without spending a dime. The game's retro aesthetics bring forth a wave of nostalgia, creating a unique charm that sets it apart from modern titles. The controls are responsive and intuitive, ensuring a seamless gaming experience, while the challenging tracks test your skills to the limit, providing endless hours of excitement and entertainment.
Tips In Colin McRae Rally?
So, what are you waiting for? Click that enticing Play button and immerse yourself in a game that shaped an entire generation of gamers. Experience the joy, adrenaline, and sheer thrill of the Colin McRae Rally as you speed through virtual landscapes, conquering each rally with finesse and precision.
Tricks In Colin McRae Rally?
But that's not all! If you're looking for more car games for kids or want to explore a wider variety of gaming options, our extensive game categories have covered you. With thousands of games available to play right now and countless new additions being introduced daily, you'll never run out of exciting adventures to embark upon—all at no cost to you.
So, gear up,
hit the accelerator
, and prepare for an unforgettable journey into car racing. Whether you're reliving the golden age of gaming or discovering it for the first time, Colin McRae Rally and our
extensive game
collection are here to deliver an experience that will keep you coming back for more, time and time again. Get ready to unleash your inner
racing champion
and make memories that will last a lifetime! Have a blast in this
car game
and try other fun 3D multiplayer
racing games
here on Brightygames!
Colin McRae Rally Online Game Controls
:
Arrow key - Drive
X - Acceleration
S - Reverse
A - Switch camera
Enter - Start
Shift - Select
Z - Brake.
Date added
26 October 2022 01:46
Tags:

car games free

car games online

car games unblocked

online car

rally

rally racing

rally racer

retro

retro gaming

classic

old

old school

speed

drifiting

drift cars

games for kids

free online

webgl

unblocked games 76
Available on: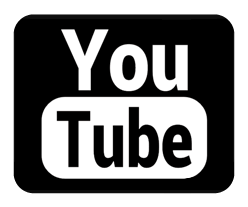 Latest Games Added