Description:
Introducing Checkers RPG: Online PvP Battle, an exhilarating new war and strategy game that immerses you in a captivating 3D world teeming with formidable creatures known as orcs. Prepare for an adrenaline-pumping experience as you engage in thrilling battles, and rest assured, this game is guaranteed to provide endless excitement. With gameplay reminiscent of chess but with a unique twist of combat, you'll find yourself engrossed in epic skirmishes set in a mesmerizing 3D environment. What's more, you have the opportunity to compete against real players in both online multiplayer and intense PvP 2 Player mode. Allow us to delve deeper into the captivating features that await you, so you can embark on your gaming adventure without delay!
What Is Checkers RPG: Online PvP Battle Game?
As you navigate through the main menu, you'll have the option to choose between engaging in offline battles against challenging computer opponents or engaging in local battles against fellow real players. In the latter case, each player takes turns strategizing and executing their moves, creating a dynamic and immersive experience. Additionally, the game offers an exhilarating PvP multiplayer mode, where you can showcase your skills and battle against real opponents from across the globe.

Tips In Checkers RPG: Online PvP Battle?
Once you're on the checkerboard table, it's time to strategically maneuver your formidable orc forces across the field. Survey the board and make calculated moves, ensuring that you seize free spots that grant you the advantage in the battle. The objective is to decimate the enemy's orc army, eliminating their forces one by one while safeguarding your own troops from defeat. Be vigilant, as a single misstep could result in a devastating loss. Victory awaits the cunning strategist who can outwit their opponents and emerge triumphant on the battlefield.
With each turn, you'll need to carefully assess the battlefield, strategically positioning your orcs and utilizing their unique abilities to gain the upper hand. Make tactical decisions that will tip the scales in your favor, outmaneuvering your opponents and driving them toward defeat. Harness the power of your orc warriors, employing their individual strengths and synergies to orchestrate devastating attacks and secure victories like any similar puzzle game and fun html5 game.
The Checkers RPG: Online PvP Battle presents a rich and immersive gaming experience that will keep you engaged for hours on end. Unlock new strategies, refine your skills, and rise through the ranks as you conquer formidable opponents and become a legendary champion on the battlefield.
Prepare yourself for an extraordinary adventure where every move counts and victory hangs in the balance. Can you rise to the challenge and emerge victorious in the Online PvP Battle with Checkers RPG? It's time to gather your forces, plans your tactics, and embark on an epic journey that will test your mettle and strategic prowess. The fate of the battlefield awaits your command!

Date Added Chicago Time: 15 May 2023 08:46
Tags:

strategy

chess

rpg

action

orcs

brain

puzzle

checkers

2 players

board

webgl

battle

1 player

online

free

games

mouse only

time killer

checkers rpg online pvp battle online

checkers rpg online pvp battle unblocked
Available on: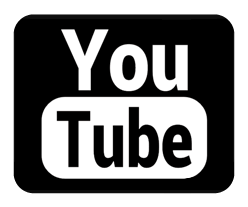 Latest Games Added