Description:
Play the updated Burnin Rubber Cartapult game now online free on Brightygames!
Fans of crazy cars, speed and crazy jumps are welcome to join the game Burnin' Rubber Cartapult. The city neighbourhood will appear on the screen in front of you right now. On top of one of the buildings is going to be mounted a unique catapult. It is going to have a luxurious automobile of some type. A running scale is located to her left. You will need to make an educated estimate as to when to click on a certain button. You will get points for contributing to the explosion and subsequent devastation that will take place. You might even attach a few barrels of gasoline to the automobile in order to produce a more powerful and significant explosion.
What Is Burnin Rubber Cartapult?

You have access to three vehicles and one catapult, and you are positioned on the rooftop of one of the highest buildings. This is your opportunity to wreak havoc around the city. You may cause a lot of damage all over the region by using the catapult to aim the vehicles and making sure you smash the cars into bigger trucks and vans. This will cause the automobiles to explode and do a lot of damage. As you go through the game, you will discover that it will be challenging to maintain control of the vehicles in the air for an adequate amount of time. You only have a limited number of chances, so you should make the most of them. To increase the amount of damage caused, you may equip the vehicles with explosive barrels. Play and have fun in this
car game
while having a blast online with other similar
racing games
here on Brightygames!
Date added
21 August 2018
Updated On
01.04.2023
Tags:

action

crazy car

jumps

explosives

burnin rubber

1 player

3d games

catapult

demolish

miniclip

webgl

unblocked games 76

play burnin rubber cartapult game online

burnin rubber cartapult unblocked
Available on: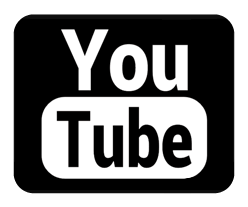 Latest Games Added