Description:
Bloons tower defense 5 game is now free on BrightyGames!
On this website, Brightygames.com, you can participate in the most recent online bloons tower defense games. Bloons Tower Defense 5, a brand new puzzle and defence game, can be played for free online. The expansion to Bloons Tower Defense 4, known as Bloons Tower Defense 5, includes two new towers and four brand-new levels.


Beginning with beginner, moving on to intermediate, then advanced, and finally expert, each level requires a different level of experience to complete. You also can select your difficulty level, just like in the first version of Bloons Tower Defense 4. These challenges range from easy to medium to challenging. The Spike Factory Tower and the Gatling gunner tower are the two new towers added to the game.
This is great for the edge of the map for those annoying bloons trying to get away, as the Spike Factory generates spikes at the beginning of the level and continues to lay them down for as long as the level is active. It can pop lead bloons and generate spikes more quickly and in greater quantities due to the upgrades you have given it. After purchasing the super upgrade, the entire map will be covered in road spikes.
The Gatling Gunner is the other tower in the game, and it is manually controlled by pointing the mouse in a certain direction. You can focus fire on any location on the map, whether it is a vulnerable point in your defence or a choke point. It would be a shame to pass up the opportunity to play Bloons Tower Defense 5 Expansion.
Similar Tower Defence Games:
Content rating

Everyone, Pegi 3
Walkthrough
Check the video instructions, tips, and Youtube gameplay of Bloons Tower Defence 5 online on Brightygames.com.
Tags:

tower defence

defense

strategy

upgrades

money

bloons tower defense

bloons tower defense 5 unblocked
Available on: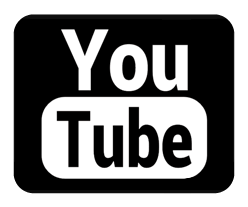 Latest Games Added