Description:
Play Bloons TD 6 game on Brightygames.com!

A tower defense game, Bloons TD 6 is played from a 2d perspective, just like the games in the previous installments of the series. The use of three-dimensional computer graphics in Bloons TD 6 allows the inclusion of new game mechanics that were not available in the game's predecessors. These new game mechanics include obstacles that can block the view of multiple monkeys.
How to Play Bloons TD 6?
To prevent the enemy balloons from escaping the level, the player must construct a defense in the game that includes monkeys and other structures and traps. Bloons will spawn in a series of waves, separated by "rounds," then proceed along one or more of the indicated pathways to reach their final destination. Every round consists of a standard set of predetermined Bloons, and later on, additional Bloons will spawn with unique properties and behaviors that certain defenses may have a weakness against. By popping Bloons, players can earn money, which can then be used to purchase additional monkeys or upgrade the ones already in the game to provide a more robust defense.
Tips in Bloons TD 6?
Each species of monkey and each upgrade for that species play unique roles in the defense, the majority of which are offensive. Most monkeys can affect Bloons in some way, whether by dealing them direct damage, slowing them down, or harming them in another way. On the other hand, some monkeys support one another or generate income to increase the capabilities of the defense. If you like this game, try other similar games like
Cows Vs Vikings: Tower Defence
. Good luck!
Release Date
May 5, 2022

Platform

Web browser, android and iSO.
Developer
The Bloons TD 6 is developed by Ninja Kiwi.
Similar Plane Games:
-Bloons tower defense
More Information About Bloons TD 6
It's a fun-to-play strategy TD game with a captivating game-play. That can be played online for free on BrightyGames. The Bloons TD 6 game it's developed with
HTML5
technology allowing it to work perfectly on all modern browsers. If you enjoyed this fun castle defense-style game and want to play more similar games, try
Thorvald
and
Viking Valor
. Have fun!
Walkthrough
Video Instruction and Youtube Game-play.
Tags:

strategy

towers

defense

monkey

bloons td 6 unblocked

tower defence

single player

bloons td 6 mods

btd 6mods

free bloons game

bloons tower defense 5 free

bloons pop
Available on: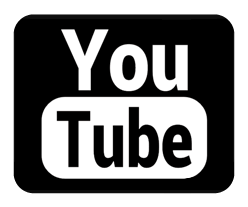 Latest Games Added