Description:
ATV Junkyard it's now updated on Brightygames!
Do you have what it takes to cross a junkyard driving an ATV? Balance your way on platforms, drive through rugged terrain and finish the track as fast as possible. ATV Junkyard is the most challenging 3D ATV driving game that will test your skills and push you to the limits! To what end do you require speed? You'll soon be as confident as ATV stunt riders in this knowledge. After all, you'll be putting your vehicle through its paces on rough terrain today in this game. Within the game, you'll be able to go about on an ATV that provides a thrilling riding experience. You'll love these exhilarating quad-bike races if you're a racing enthusiast. After all, what could be better than going off-road and experiencing every steep slope of your vehicle while driving it right? Is it time for you to ride the most stunning ATV in the history of off-road racing games? Therefore, drop it!
What is the ATV Junkyard game about?
It's time to hit the dirt on a little four-wheeler that can handle any terrain. Get behind the wheel and start driving; while going over humps on the road, be mindful of your equilibrium. With a competent ATV, you may even attempt dangerous tricks. The challenge will gradually rise with each new level. You aren't the kind to give up easily. After all, only the most resilient and determined players will make it to the championship round. If you want to pull off a backflip or other lengthy feat, you should use a combination of leaps and a slide. Acceleration may be triggered by doing feats that fill the tank with nitro. There is a direct correlation between the rate of acceleration and the likelihood of being the first to cross the finish line. Don't be afraid to put your ATV through its paces on the roughest terrain since that's where you'll feel the greatest thrill. How fortunate you are!
Updated On 11.11.2022
Developer
The ATV Junkyard game was developed by Y8.com!
Content rating

Everyone: Pegi 3
Walkthrough
Check the video instruction of ATV Junkyard online here on Brightygames.com.
Tags:

atv games

skills

ramp

jump

driving games

3d unity games

free online

atv junkyard unblocked

atv junkyard updated

play free atv junkyard online
Available on: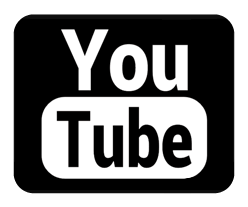 Latest Games Added